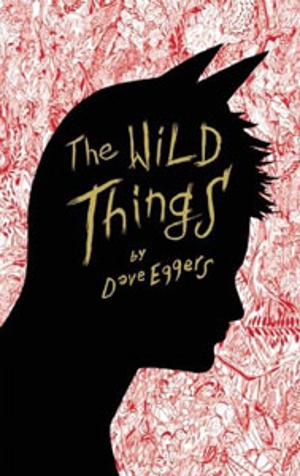 Maurice Sendak's classic children's book Where the Wild Things Are was revisited in popular culture last year. The revival occurred in part thanks to Spike Jonze's movie adaptation, the script of which was co-written by author and social activist Dave Eggers. The Wild Things is Eggers' novelization of the screenplay, a chance for him to explore further the intricacies of Max and the Wild Things.
Eggers is the ideal vehicle for this novel. His skill lies in finding the balance between two voices: combining his authorial voice with that of Maurice Sendak. His previous works, memoir A Heartbreaking Work of Staggering Genius, short story collection How We Are Hungry and the fictional You Shall Know Our Velocity, define Eggers' voice as clear, imaginative and poetic. Blending his voice with the story of another person constitutes Eggers' other writing: the life of a Sudanese Lost Boy in What is the What, and a man who experienced Hurricane Katrina in Zeitoun. By sharing in the story of Where the Wild Things Are, Eggers offers readers something that is more than a revisit, but nothing as simple as déjà vu. Instead, Eggers provides a side door into Sendak's world. By introducing a contemporized setting of suburban neighbourhoods (those "just-built houses") and overprotective parents, Eggers reframes the conditions of Max's need for escape, reverting into an animalistic childhood rather than appropriating the strange older world occupied by his sister and mother.
Eggers articulates the internal thoughts of dynamic protagonist Max, providing perhaps one of the most deftly described languages of childhood experience in novelized form. He gives feelings names and creates metaphors for frustration, rage, and confusion. It takes a very skilled writer to provide words for wordless things, and to create a direct path between writer and reader, describing, for example, the impression, "Every so often Max felt his thoughts could be straightened out, that they could be put in a row and counted; they could be made to behave." Eggers' description of Max's freedom is exhilarating. Short chapters further emphasize Max's youth, skipping from scene to scene. The Wild Things themselves are unrestrained and offer Max an alternative to the adult alienation he receives at home. They are given personalities here, and dangerous natures that force Max to navigate experiences more difficult than in his normal life. Yet, Max understands reality. He recognizes that his "dad lived in the city and phoned on Wednesdays and Sundays but sometimes did not." It is this darker imaginative world that creates danger and threat.
Like the book from which it originates, The Wild Things holds appeal for a wide audience. This book can be read by and to older children looking for another version of a picture book, or read by young teens and adults. The feelings associated with Max's untrammeled youth are beautifully and succinctly described. And for fans of the picture book, Eggers' novel offers a road leading further into the wild world of Max. Take a chance to live a little with the Wild Things, the strange beasts of childhood.